OK, I'm going to try this for the very first time, so bear with me if it doesn't work.
I found the cutest picture on SFgate and it is my new personal representation of Comedy/Tragedy: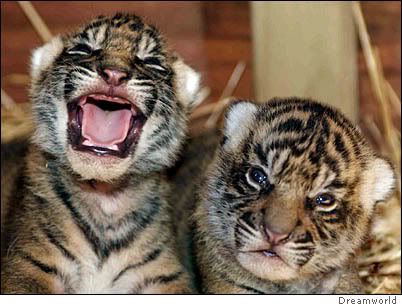 I love how the "tragedy" cub has such a peeved look. Also? Baby tiger teeth! Is there anything cuter? (Yes, I know the laughing tiger is yawning, but I don't care.)
What can I say? I'm a bit punchy right now.